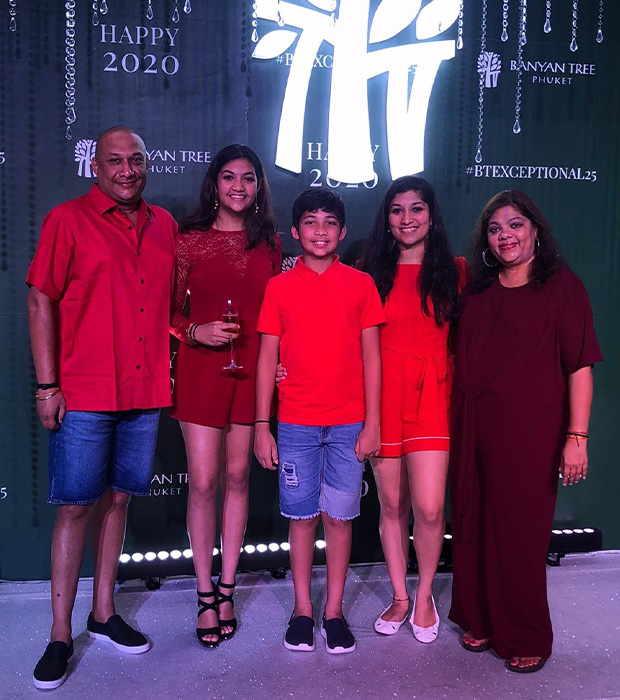 Sonal Seth
Parent Testimonial
It's been 19 years since I first became a parent of the Modern community, I have seen principles change, curriculums evolve and campus relocate. I have seen my two daughters grow up and graduate from this fine institution, and am currently experiencing the same with my son who is studying in Grade 7. Not only was I offered help and support in all my duties as a parent but I decided early on to do my part to contribute back to the school. The same school that helped my daughter Shivangi, make her mark as a buccaneer, to leave her footprints on the white desert of Antarctica as an ecological warrior in 2014. It is the fabric of this school that provided the platform for my second daughter, Vaishvi to top her ISC Board Examinations in 2019 and to come 2nd in the Middle East.
The process of giving back to GEMS Modern Academy definitely started off small, it began from contributing to the parent council that was actively involved in dealing with the struggles of parents, teachers and students alike. This evolved into representing the entire parent board for a grade in the form of the Family of Modern where we helped streamline more important issues like doing away with brown paper for wrapping books. Knowing that I had a passion to help the environment, I decided to become part of the team led by Mrs Anju Shajan called 'Modern Seeds of Hope' where I volunteered to organically grow vegetables in our school's planters patch. The most important contribution I made to the community was as a member of the Spectacular 8, a group of mothers dedicated to creating awareness for the Sustainable Development Goal 14- life under water. We had the unique pleasure of working under Padmashree Dadi Pudumjee to help us orchestrate a puppet show that highlighted the causes and concerns surrounding our oceans and aquatic life. We saw our work receive its recognition and respect when we were asked by the United Nations to talk about our efforts and achievements. I hope to continue to leave indelible impacts on not only my school but also the world.
It feels right to go above and beyond for my school, as there has never been a moment where the school has not provided an opportunity for my children. All three of my children have cultivated discipline and patience by learning to swim within the school pools. One's an avid debater and painter, the other a skilled violinist and footballer and then we have our very own licensed scuba diver. We have truly done it all, three wholesome all rounded children developed and grown by the combined effort of one school and one family. It is rightly said that GEMS Modern Academy became a second home for all of us.
Regards,
Mrs.S.Seth