National Games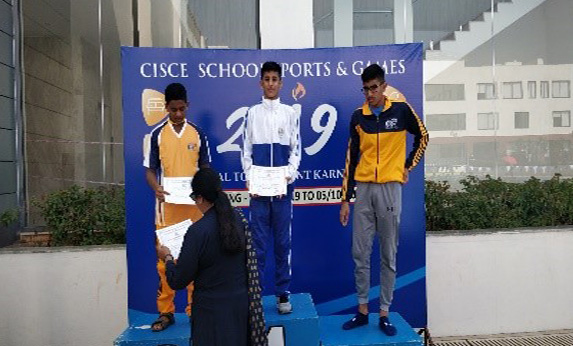 Swimming
The CISCE National Swim Meet for ICSE & ISC Schools was held from 3rd – 5th October in Bangalore Karnataka, at the Padukone – Dravid Centre for Sports Excellence. For the first time Touch Pads were used at the CISCE National Swim Meet. The meet saw the largest team of swimmers - 31 swimmers from JSSIS and GEMS Modern Academy, represent the U.A.E. as the Over Seas contingent. There were approximately 700 participants from 11 other states across India competing in103 events across 3 days.
Medals soon began to flow in and the cheering got louder with our swimmers winning a total of 2 Golds, 1 Silver and 11 Bronze medals, our largest haul of medals ever at a National Meet.
Well done team U.A.E. and congratulations to the Modern swimmers who gave their best to improve their medal tally from the previous year and set a high target for next year. CISCE Nationals 2020 we are coming!
---

Badminton
A team comprising 16 students, out of which 13 were from Modern, went to Bangalore from the 21st to 23rd Sept to participate in the Badminton ASISC National Games. A total of 4 teams – Under 14 Boys, Under 17 Boys and Girls and Under 19 Boys competed in their respective categories.
Even though our students didn't succeed, the experience taught them to be more determined and focused.
---

Basketball
This year eleven boys and three girls from Modern (under 17 & 19 boys and under 17 girls) were selected for the UAE Region team to participate in the ASISC (All India ICSE Basketball Championship) held at Vikasa school, Tuticorin, Tamil Nadu, India from 22nd of October to 27th of October. The team comprised of students from JSS and Ambassador school as well. Our students, rather than feeling defeated, left with a new zeal to train harder and perform better next year. Overall it was a great learning experience for our girls and boys.
---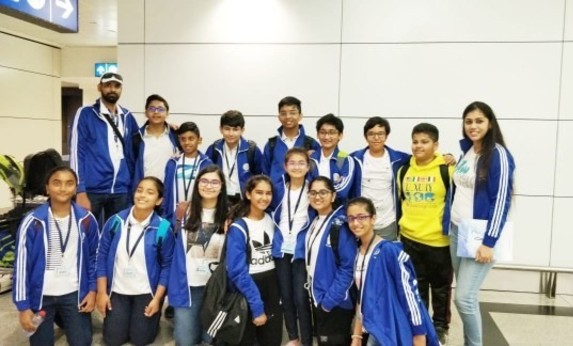 Table Tennis
A team comprising 16 students represented UAE, out of which 13 students were from GEMS Modern Academy, at the CISCE Table Tennis Nationals held in Bangalore from 29th September- 1st October, 2019.
Over 300 players participated in the event and our players were pitted against top ranking players from different states.
A special mention to our 6th graders Spriha Pandey and Alan Lobo who gave of their best shots and were even appreciated by the officials.
---

Lawn Tennis
A group of seven students represented Modern in the CISCE National Games held in Bengaluru, Karnataka from 29th September to 1st October. 4 students represented Modern in the Under 14 category while the 3 players played in the Under 18 category. Naman Behl, who played in the Under 14 category, came closest to beating the champion from Uttar Pradesh losing 6-5. It was a great experience for all the players who gave of their best.