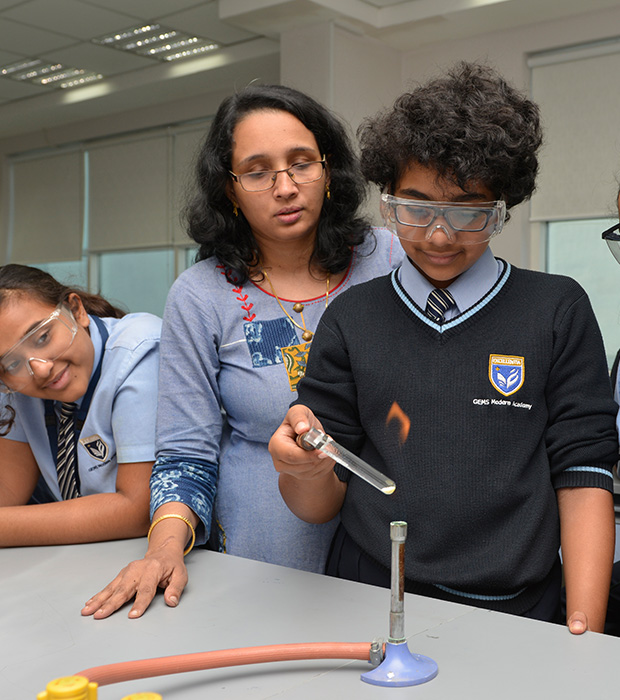 Careers at Modern
Warning about fraudulent job offers
We do not work with recruitment agencies or agents. Always make sure you are dealing with a real GEMS recruiter when applying for a job with us. Any concerns? Please contact us.
It has come to our attention that fraudulent job advertisements and emails are in circulation that use the name, logo, goodwill and intellectual property of both the GEMS Group and GEMS Modern Academy School.
Such fraudulent material is offering fake job opportunities within the GEMS Group and at our schools (particularly GEMS Modern Academy School, Nad al Sheeba, Dubai ) and asks candidates for personal and confidential information as well as for monies up front for visa and other costs.
The GEMS Group, its schools, affiliates and authorised recruitment partners do not charge candidates any fees or expenses at any point in the recruitment process, and are not behind the release of this material.
You know you are dealing with a real GEMS recruiter because all email correspondence relating to recruitment will come from an email ending with gemseducation.com or gemsedu.com.
Unfortunately, we cannot accept liability (direct or consequential) in any circumstance, for loss and/or damage resulting from the fraudulent material. So please do check carefully that you are working with a real GEMS recruiter.
We want all our job applicants to know that they are joining a big family of teachers. And, we look after family. That's why the GEMS Group takes fraudulent activity like this and all breaches of applicable law very seriously.
If you have any concerns please report it to us by email: [email protected].