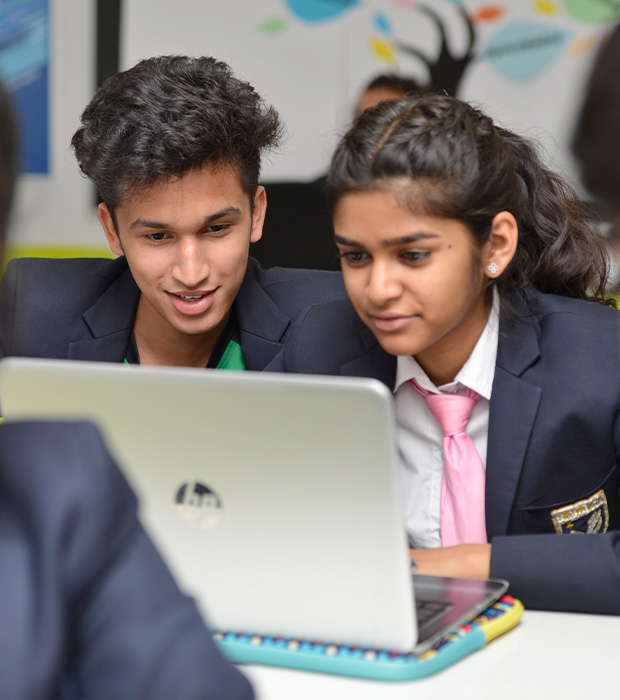 Career Counselling
A scaffolding approach is used to explore, generate and build career options in students.
Formal psychometric assessment and counselling starts from grade 8. However, exploration of various career options starts from grade 1 onwards in the form of role play of different professions, special celebratory days and visit to places like kidzania.
Special emphasis is given on skill development through internship programs which are organized both internally and externally.
GNT and SEND students are referred to the Careers department. Individual counselling session with parents are undertaken to discuss specific career options. Career department refers concerned students to various other departments like music, cookery, visual arts, etc. for alternative career options as per their aptitude and interest.
We provide a holistic guidance to each student, catering to their individual needs.
Career Department Process
Grades 1 - 8
Exploration of different career clusters
Grades 8 & 11
Identification of a specific career clusters and subject choices are made accordingly
Grades 9 - 12
Development of portfolio and exploration of courses and colleges within the career clusters.
Guidance for identification of course and colleges.
Grades 11 & 12
Guidance on various entrance examinations, essay writing and full documentation and submission of documents for college admission
Various Activities of The Career Department
Psychometric Test
Individual Counselling
Subject choice
Career Awareness
Opportunities for profile building

Psychometric Test
Individual Counselling
University fairs
Career Awareness
Summer School
Opportunities for profile building

Psychometric Test
Individual Counselling
University fairs
Career Awareness
Summer Schools
Internships
Conducting SAT, AP & Euclid Test
Preparation for SAT & entrance exams for Indian universities
Choices 360 software support
Workshops on various careers/college essay writing
Opportunities for profile building
Documentation
Pre departure meetings
More of our Career Counselling at GEMS Modern Academy