Grade 6 - Grade 8
Middle School
GEMS Modern Academy is affiliated to the Council for the Indian School Certificate Examinations, New Delhi, India and follows the curriculum of the CISCE Board and preparing students for the ICSE examination in the Secondary School and ISC examination in the Higher Secondary School.
The delivery of the curriculum in the middle school is a blend of CISCE Board regulations with internationally renowned best known 21st Century practices in teaching and learning.
Provisions for continuous evaluation to check students' progress enables teachers to reinforce learning as well as builds resilient independent learners.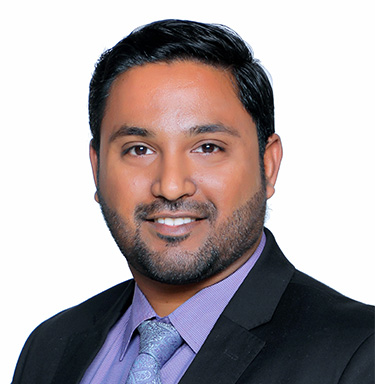 Sydney Michael Atkins
Vice Principal - Middle School
Meet The Middle School Vice-Principal
Modern recognizes the middle years as a key developmental stage, not just a transitional phase. The 'Middle Rising' catchphrase (penned by our students) illuminates this focus on shared identity and ownership. The many initiatives born out of both student need and student voice, such as In the Spotlight, Sports Carnival, Modern Theatre festival, and Tahseen Awards for notable progress, offer opportunities for students to engage, collaborate, express, be celebrated, and develop a sense of belonging...
Explore Middle School
Ages 11 - 13
Students are challenged with tasks to suit their diverse learner styles – collaboration being a key aspect in the learning process.

Digital Learning has always been an integral part of Modern's history and is ever evolving to keep pace with the fast-paced development in the world of IT.

Our students are encouraged to continually discover and create, resulting in GEMS Modern Academy becoming a certified Microsoft Showcase School, as well as the first SME Certified Incubator Center.

The middle school is not just a transition phase at Modern, and aims to instill a sense of identity through a focus on the holistic development of the child. A wide array of co-curricular engagements and clubs offers opportunities for every child to develop their interest and grow talent, including the Passion Project. Student leadership is encouraged through formal and informal processes, including student councils and peer mentoring.

As the depth of the knowledge grows, students are guided to think deeper and more critically and apply their understanding in innovative and challenge based projects, which prepares seamlessly for next stage in Grades 9 and 10 where, at the end of Grade 10, they appear for the first of their Board Examinations.

At GEMS Modern Academy, in the middle school (Grade 6-8) we follow the syllabus prescribed by the Council for the Indian School Certificate, Examination, the Ministry of Education U.A.E, along with the inclusion of best practices from around the world. The curriculum caters to a varied range of individual differences, intelligences and abilities, integrating skills, values, and attitudes in key learning areas. A seamless transition is planned from Grade 5 and 6, through a continuity of research and inquiry skills, to ensure continuity of self-directed learning. Grade 8 serves as a preparatory year for the ICSE Programme in Classes IX and X.

Students learn a broad and balanced curriculum, organized into subject groups:

Language

English Literature, English Language, Hindi/ French/ Malayalam, and Arabic.

Sciences

General Science for Grade 6 with Physics, Biology and Chemistry for Grade 7 & 8.

U.A.E. Social studies

Mandated by Ministry of Education U.A.E, and mapped against I.C.S.E curriculum.

Islamic studies

For Muslims only

Moral Education

Arts

Music and art for Grade 6, with dance for Grades 6, 7 & 8.

Mathematics

Physical Education

Computer studies

Arabic

As per Ministry of Education regulations, all students must be assessed based on the number of years they have been learning Arabic Language.
Assessment is aligned to the curriculum standards prescribed by Ministry of Education, UAE.
In order to facilitate appropriate curriculum transaction and assessment, student have been grouped as per the number of years of study of the Arabic language.

Extra-Curricular Activities

Once students identify a challenge of interest under a big idea/theme in Challenge based Learning, they collaboratively frame their driving question and brainstorm with peers to crystallize their creative design solution into a concept map or prototype that effectively addresses the problem.

Sports Carnival

Sports Carnival offers Inter-class friendly games for Grades 6 to 8 in Football, Basketball, Tennis, Table Tennis and Badminton, generating a lot of enthusiasm among students. A platform for camaraderie, emerging talent display, and enjoyment of the game, the focus is on participation, evident from the 75% participation from middle school in this fun event, overseen by senior students of Grade 11 and the Senior school Sports Council members.

Overnight Camp

Overnight camp, a much-loved event, offers opportunities for fellowship and loads of fun. Approximately 90% of the middle school students attend these camps, helping them develop life skills and independent and responsible behaviour.

Sports Day

Our Sports Day is a celebration, not only of the athleticism we nurture, but also of self-discipline and single-minded focus as an outcome. The spectacular Inter-house march past is a highlight of the meet and the middle school drill display with over 300 children demonstrates precision and teamwork.

In the Spotlight

In the Spotlight is a non-competitive platform offering students an opportunity to showcase interests and skills, developing students' confidence in performing before peers in an informal setting, without the pressure of being judged. From stand-up comedy, classical and contemporary dance, magic shows to playing instruments like the dholak guitar, piano and drums, the variety draws people in.

Modern Theatre Festival

Consistent with our philosophy centered on empowering students, is our new initiative - Modern Theatre Festival. Our approach centers on detailed scaffolding of knowledge, skills and attitudes, and the time for students to freely explore the world of theatre, taking all relevant decisions themselves, in order to produce a quality play. ALL students adopt a role, from Creative Director, Music Director, Stage and Set Director, Light Director, Media Manager, Poster Designer, Costume Director, Make Up Artist, Playwright, Director, Assistant Director, Producer, and Actor. Each class put up a 10-minute play.

ACTIVITIES FOR CURRICULUM ENRICHMENT (ACE)

The ACTIVITIES FOR CURRICULUM ENRICHMENT (ACE) is a dynamic programme leading to the evolution of harmoniously developed individuals. ACE is designed to accommodate time for cerebral work (enhancement classes, debate, quiz etc) as well as development of skills (through a wide variety of games and clubs), developing a well-rounded personality, and strong bonds with peers.

In order to promote the holistic growth of all our students, the unique Activities for Curriculum Enrichment or the ACE programme profers a conducive environment to learn and engage in diverse and rich learning experiences. Through this programme they learn to lead a healthier lifestyle, and the activities provide a foundation which build confidence, creativity and social skills, all of which helps students prepare for life.

GEMS Modern Academy provides a range of ever evolving facilities for students to access and utilize to develop 21st Century competencies

The Middle School consists of 34 sections in Grades 6 - 8 with provisions that create an environment conducive for learning and safety of the students.

2 Counselors Rooms
Islamic Studies Rooms
Prayer Rooms for Muslim students and teachers
Computer Labs in every corridor
Four Computer trolleys
S.T.E.M Lab
Budhayana, The Spark Lab – A Maker's Space and Innovation Centre
Library for the Senior School
3 Music Rooms
Art Studio
Adventure Park
Meditation Garden
Veggie-Tech Garden
Infrastructure provision for Bring Your Own Device (BYOD)
MS. Teams and http://classroom.gemseducation.com/ - The Learning Management System

GEMS Modern Academy offers students the following state of the art sports facilities:

Floodlit Sports Arena
Four Basketball courts
Two Football Fields
A Cricket Field
Volleyball Court
8 lanes synthetic track
Areas for field events such as high jump, long jump, shot put, discus throw and javelin throw
Two 25 meters swimming pools (one for Primary Students and a main pool with facilities for water polo)
Five Cricket nets with flood lights
Three Tennis courts
A Multipurpose hall with markings for Badminton and Basketball
A Cycling and roller-skating track
Kindergarten

Modern's Kindergarten spans from Pre-KG to KG2

Primary School

The Primary School Curriculum celebrates the uniqueness of the child...

Middle School

The middle years are a key developmental stage, not just a transitional phase.

Senior School

Our Senior School spans from Grade 9 – Grade 12.