Grade 1 – Grade 5
Primary School
The Primary School embraces and follows curriculum framework of the International Baccalaureate's Primary Years Programme (PYP) celebrating the uniqueness of every child. It is designed to nurture each child's personality, intelligence and potential for development in all dimensions of life— moral, cognitive, emotional, imaginative, aesthetic, social and physical.
Founded on a philosophy that recognizes a child's natural curiosity, creativity and ability to reflect, the PYP generates a stimulating, challenging learning environment to foster a lifelong love of learning in every child. IB learners strive to become inquirers, knowledgeable, thinkers, communicators, principled, open-minded, caring, risk-takers, balanced, and reflective. These attributes represent a broad range of human capacities and responsibilities that go beyond intellectual development and academic success.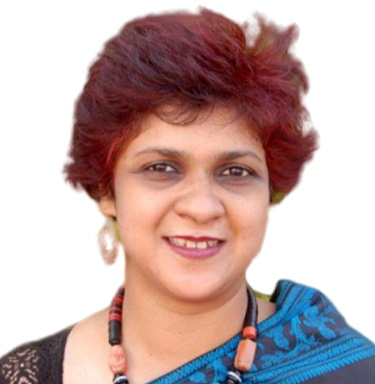 Toshiko Malhotra
Head Primary
Meet The Head Primary
The Primary section is fondly called 'the heart of the school'. Modern is an Authorized PYP School rooted in the PYP philosophy, framework and pedagogy. Our curriculum also aligns with international assessment frameworks such as TIMSS and PIRLS in order to fulfil the UAE National priorities and achieve the set national agenda targets.
Explore Primary
Ages 5 - 10
The overarching aims of the Primary School is to make learning an enjoyable and rewarding experience and to bring out the best in every pupil. We take our school's vision Inspiring Children to be Positive Change Makers very seriously. Everything your child does at school, whether in class or the art studio, on the sports field or in the pool, shadowing you at work, interviewing an industry expert, conducting a scientific investigation, participating in a walkathon for a cause or learning an instrument reflects this.

The Primary School offers the Primary Years Programme (PYP) of the International Baccalaureate - an inquiry-based, transdisciplinary curriculum framework that builds conceptual understanding and focuses on the development of the whole child. In a rapidly changing society effective interpersonal and intrapersonal skills and skills in communication are essential for personal, social and educational fulfilment. The ability to think critically, to apply learning and to develop flexibility and creativity are also important factors in the success of the child's life. The curriculum places a particular emphasis on promoting these skills and abilities so that children may cope successfully with change. The PYP ultimately prepares students for the challenges that lie ahead - not just in the Senior years, but throughout their lives.

The Primary section of the school operates on a carefully planned curriculum which provides scope for extensive individual and group activities with a thorough grounding in core areas and specialist input in distinct subjects.

English, Arabic, Mathematics, Science, Social Studies,

Language Acquisition– Students choose one of these languages from Grade- French, Spanish, Hindi Malayalam and Sanskrit

Music (Western and Indian), Violin, Dance, Art

Personal Social and Physical Education, Swimming,

Moral Education, Islamic Education (only for Muslim students)

ICT and STEAM is integrated into the curriculum

The IB Primary Years Programme:

addresses students' academic, social and emotional well-being
encourages students to develop independence and to take responsibility for their own learning
supports students' efforts to gain understanding of the world and to function comfortably within it
helps students establish personal values as a foundation upon which international-mindedness will develop and flourish.

The enlightening principles of the International Baccalaureate Learner Profile and our range of co-curricular activities help create an ideal environment providing opportunities to students to discover and develop new skills and passions and hone existing ones.

Our students to learn through inquiry and exploration, and lessons are both stimulating and fun. Our qualified and experienced teachers and specialists use the most effective approaches to help students develop positive skills, understanding, values, and attitudes

The most significant and distinctive feature of the IB Primary Years Programme are the six transdisciplinary themes. These themes provide IB schools with the opportunity to incorporate local and global issues into the curriculum and effectively allow students to "step up" beyond the confines of learning within subject areas.

Who we are: Inquiry into the nature of the self; beliefs and values; person, physical, mental, social and spiritual health; human relationships including families, friends, communities, and cultures; rights and responsibilities; what it means to be human



Where we are in place and time: Inquiry into orientation in place and time; personal histories; homes and journeys; the discoveries, explorations and migrations of humankind; the relationship between and the interconnectedness of individuals and civilizations, from local and global perspectives


How we express ourselves: Inquiry into the ways in which we discover and express ideas, feelings, nature, culture, beliefs and values; the ways in which we reflect on, extend and enjoy our creativity; our appreciation of the aesthetic


How the world works: Inquiry into the natural world and its laws, the interaction between the natural world (physical and biological) and human societies; how humans use their understanding of scientific principles; the impact of scientific and technological advances on society and on the environment


How we organize ourselves: Inquiry into the interconnectedness of human-made systems and communities; the structure and function of organizations; societal decision-making; economic activities and their impact on humankind and the environment


Sharing the planet

: Inquiry into rights and responsibilities in the struggle to share finite resources with other people and other living things; communities and the relationship within and between them; access to equal opportunities; peace and conflict resolution

Each theme is addressed each year by all students. Units of inquiry are carefully planned and integrate various subject areas encouraging students to make their own connections between what they learn and how it relates to the world around them

The PYP Exhibition

The Exhibition is an important part of the PYP for all students. In the final year of the programme, students undertake a collaborative, transdisciplinary inquiry process that involves them in identifying, investigating and offering solutions to real-life issues or problems. As the culminating experience of the PYP, the Exhibition offers students an exciting opportunity to demonstrate independence and responsibility for their own learning.

We aim to provide facilities that are an integral component of conducive learning, comfortable and safe for students. Modern offers the following facilities:

ICT Suite
S.T.E A.M Lab
Budhayana – The Spark Lab – Makers Space Innovation Centre
Library
Primary Learning Centre
Discovery Centre
Learning corridors
My Learning – The Learning Management System
SEESAW
MindSpark
Literacy Pro
I Read Arabic

Modern offers students the following state of the art facilities:

Four Basketball courts
Two Football Fields
A Cricket pitch
Volleyball court
8 lane synthetic track with areas for field events like long jump, Shot put, Discus throw
Two 25 meters swimming pools (one for Primary Students and a main pool with facilities for water polo)
Five Cricket nets with flood lights
Three Tennis courts
A Multipurpose hall with markings for Badminton and Basketball
A fully equipped Gym
A Cycling and roller skating track
Kindergarten

Modern's Kindergarten spans from Pre-KG to KG2

Primary School

The Primary School Curriculum celebrates the uniqueness of the child...

Middle School

The middle years are a key developmental stage, not just a transitional phase.

Senior School

Our Senior School spans from Grade 9 – Grade 12.