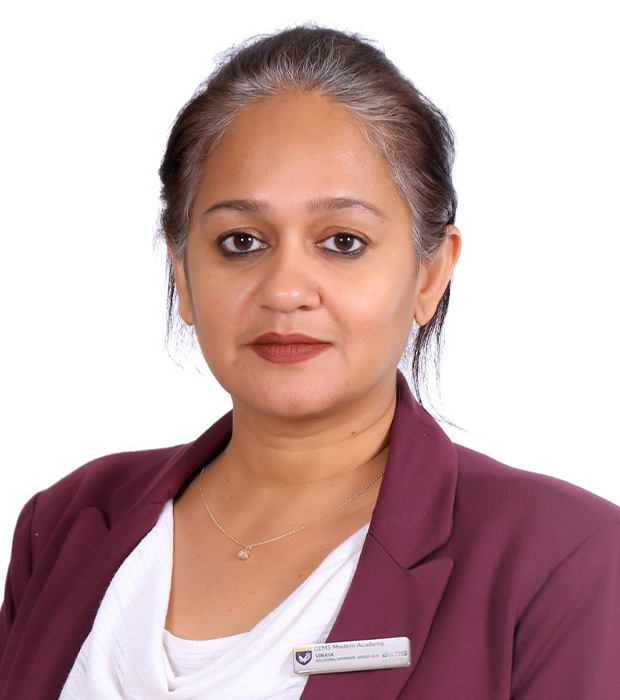 Vinaya Jaydev
Assistant IBDP Coordinator
Vinaya Jaydev joined Modern in 2011 as Chemistry Teacher for the Senior School. She has been in the field of education for more than 20 years and has experience of teaching students right across all phases. Since joining Modern, she has worked in various capacities as Academic Coordinator, House Teacher, ACE Coordinator and Senior Supervisor for Grades 9 &10.
She was amongst the first batch of teachers to start teaching IBDP students in 2014. She was also appointed as the CAS Coordinator and at present is engaged in the role of IB Asst Coordinator and Senior Supervisor for the IBDP students while continuing to teach chemistry.
With a Masters degree in Chemistry from Mumbai University, she is known for her love for Chemistry and endeavors to instill an appreciation in her students. She motivates and encourages her students to reach their potential and has mentored and guided many of their initiatives. She closely works with the DP Coordinator with administrative matters and supports students with their academics needs and pastoral care.