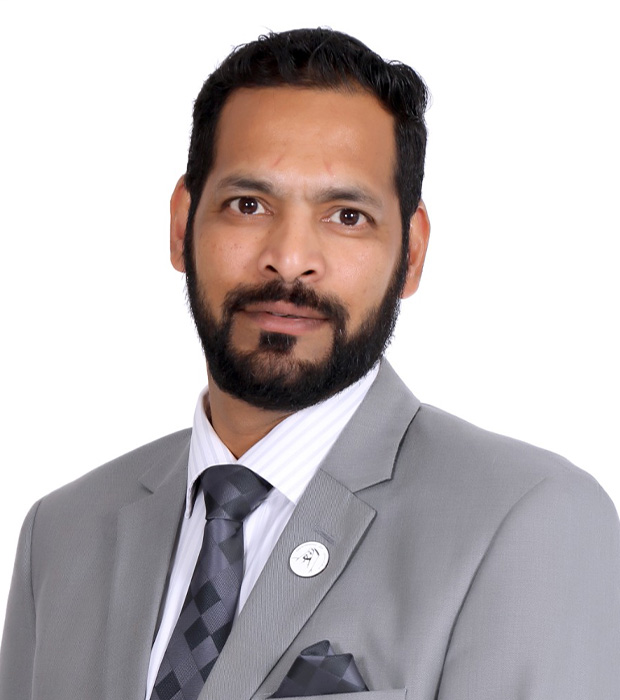 Troy James
Supervisor - Grade 6
I am currently Supervisor of Grade 6 at GEMS Modern Academy, and I have 24 years of teaching experience, with 12 years at GEMS Modern Academy.
After my academic studies, I obtained a teacher's training diploma from the reputed Mount Hermon College of Education, Darjeeling.
I started my teaching career at Frank Anthony Public School, Bangalore before moving to Bangalore International School and then to Modern in 2007, initially as a Social Studies and English teacher in the middle school.
At Modern, I worked closely with all departments to make Social Studies and History a journey of exploration and fun, with innovative techniques in the teaching and learning process. For this approach, I was appointed as Social Studies Coordinator and assisted the department with preparing our students in the fine art of diplomacy at the Model United Nations (MUN) as well as organizing local and overseas trips based on the Syllabus to bring alive the past.
As coordinator of the Inter-School Creative Festival (Credere), I ensured the Middle School was completely involved and engaged in Fine Arts and Literary competitions.
As Quiz coordinator from 2009 I changed the format to, 8 members per team for the Inter-House Competitions to maximize participation. I mentored students to take ownership and conduct the quizzes which led the Quiz Club starting an International Quiz Competition hosted by Modern - entirely prepared and conducted by students.
In 2013, I was appointed Academic Coordinator for the Middle School Boy's Section and streamlined the enhancement classes for extra academic support to students. In the same year, I became Co-Coordinator of the Summer Camp ensuring logistics, budgeting and fun during the summer holidays.