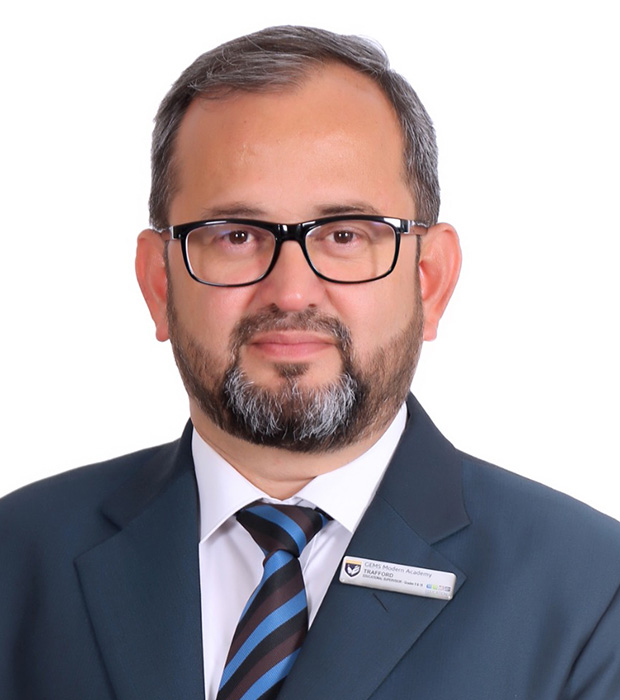 Trafford Gregory
Senior Supervisor Grades 9 and 10
I have been in the teaching profession for the past 23 years. I joined GEMS Modern Academy in 2007, teaching English and History.
In my tenure at Modern, I have worn many hats which included being the Duke of Edinburgh Supervisor and Coordinator, House Master for Junior and then Senior School, an Academic Coordinator, an Assistant Supervisor and now an Educational Supervisor for grade 10. Apart from all this I also line manage the TEDx Club, Model United Nations and the History Department.
In 2015, I was nominated the Best Teacher and have presented my teaching practice method of De Bono's six Thinking Hats at Atlantis during the GEMS Awareness Day.
As an Assistant Supervisor, I initiated Concursos for our students of grade 9 & 10. A programme close to my heart as it helps students to interact with children with special needs from Al Noor Foundation.
As Supervisor for grade 10, I have introduced the Summer Mock Examination. This paid rich dividends as we touched 90.1% as a batch average for the first time at Modern.
I love my job and it's fulfilling and satisfying to see my students wanting to learn new things daily.