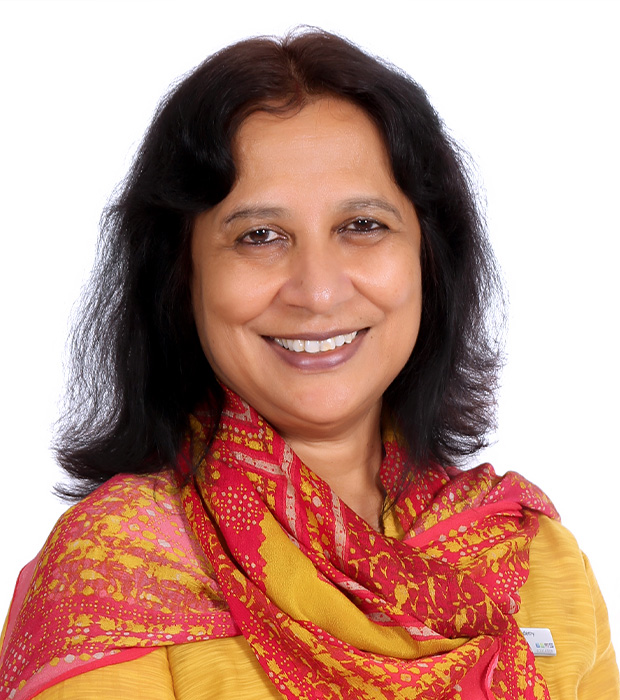 Dr. Sunipa Neogi
IBDP Coordinator
Sunipa has been associated with GEMS Modern Academy for the last 18 years. Before taking over as the IBDP Coordinator in 2018 she was a Biology teacher in Senior School, Head of Science, Assistant Dean and Assistant DP Coordinator. During her illustrious career, she has always been involved in introducing innovative teaching and learning methods in classroom for student centric learning.
In her capacity of Assistant Dean and Assistant DP Coordinator, she has been engaged in conducting internal professional development training for teachers. As IBDP Coordinator Sunipa is actively involved in the implementation of IB standards and Practices to ensure the growth of IB Diploma Programme at Modern.
Sunipa holds a Bachelor of Education degree and a Masters degree in Biology from Calcutta University, India. She continued her higher studies through a research on 'Phyllospheric Microbiology' and was awarded a doctorate (PhD) for her work.