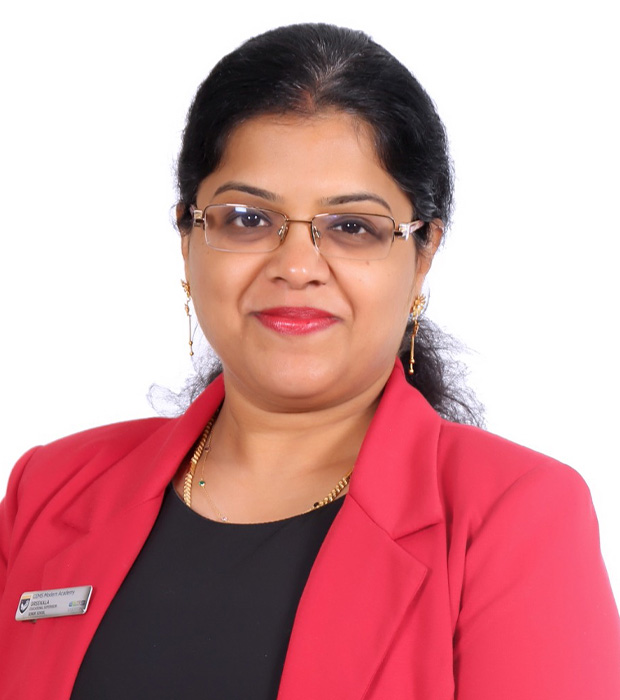 Sreekala Sureshkumar
Senior Supervisor Grades 11 and 12 Girls
Sreekala Sureshkumar joined GEMS MODERN ACADEMY in August 2004 as the school counsellor. Her passion for helping students, staff and parents with socio-emotional difficulties has propelled her to establish an effective system of psychological support within the school. Sreekala has helped establish Life-skills and Value Education programs, Buddy systems and has conducted several workshops over the years. She has also worked consistently to help develop Student Leadership.
Sreekala is passionate about teaching as well and has been teaching Psychology for over 8 years at the ISC level. She currently teaches Psychology and Theory of Knowledge in the IBDP section of senior school. Her deep interest in pedagogy led her to complete her second masters- in Education from Murdoch University.
In April, 2018, Sreekala was appointed as Educational Supervisor for Grades 11 & 12 (Girls). Along with her administrative responsibilities, she also leads on Wellness Initiatives within the school.