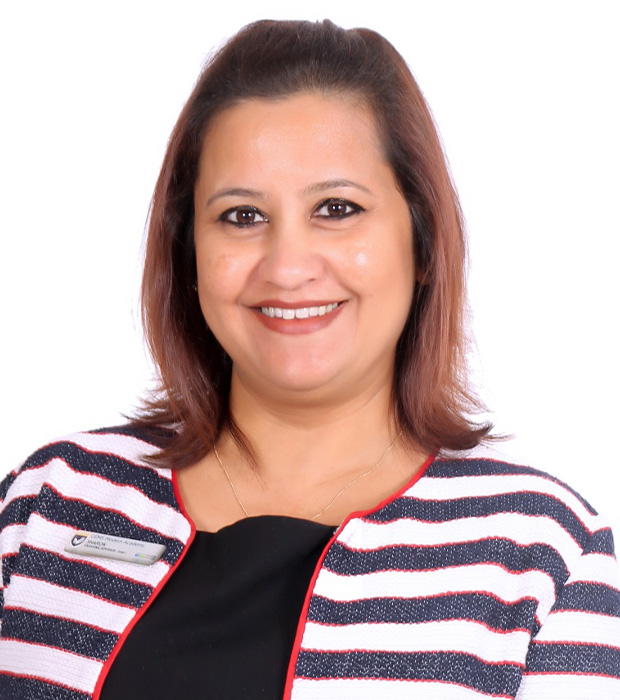 Sharon Lobo
Supervisor - Grade 2
Sharon joined GEMS Modern Academy in March 1998 as a Primary School Music Teacher. Prior to that she worked with Our Own English High School as a music teacher for 3 years before joining Modern. With a Bachelor's Degree in Music, she has always been passionate about teaching all subjects through music, and students that have studied under her can say they loved learning with her.
In her tenure as a music teacher, she went on to conduct and produce many musicals and choirs of an extremely high standard and most of them were awarded distinctions by the Trinity College of Music, London. She is also a National Basketball Player and used to train the school team when she first joined Modern.
She moved up the ranks and became an Educational Supervisor of Grade 3 in the year 2016. She keeps herself updated with the latest trends in teaching and learning and is constantly looking for ways to raise the benchmark of the School. A team player, her willingness to learn, and her positive and caring nature makes Sharon a role model for her team. Sharon takes care of teaching and learning in Grade 3 and also looks after the administration of the Primary and Pastoral Care of the students under her.