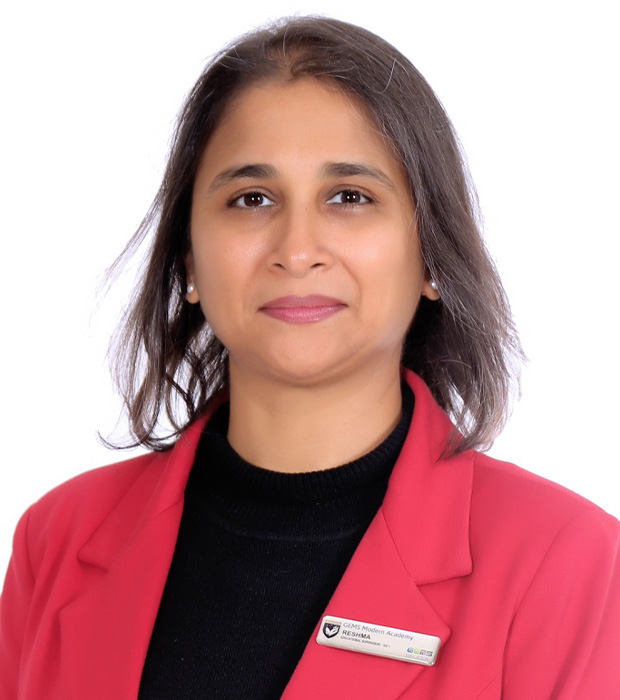 Reshma Fernandez
Supervisor - KG1
Reshma Fernandez joined GEMS Modern Academy as a Kindergarten Teacher in April 2001. Now in her 18th year at GMA, she has worked in the capacity of a Teacher, Kindergarten Activities for Curriculum Enrichment (KACE) Coordinator, Academic Coordinator and Kindergarten Supervisor.
In 2009 she spearheaded the planning, implementation and effective execution of an interesting after school enrichment programme for the Kindergarten children. Appointed Academic Coordinator in 2011 she motivated her team of teachers to work together, supporting each other and achieving positive learning outcomes.
A motivated educator, Reshma was appointed the Kindergarten 1 Supervisor in April 2012. Her understanding of child development is born out of her observation of children's responses rather than books. Her personal experiences with children have made her realize that learning does not take place as a result of being taught. She believes that children's learning outcomes are spontaneous, given a rich sensory environment in which they are free to do activity and express themselves in many different ways.