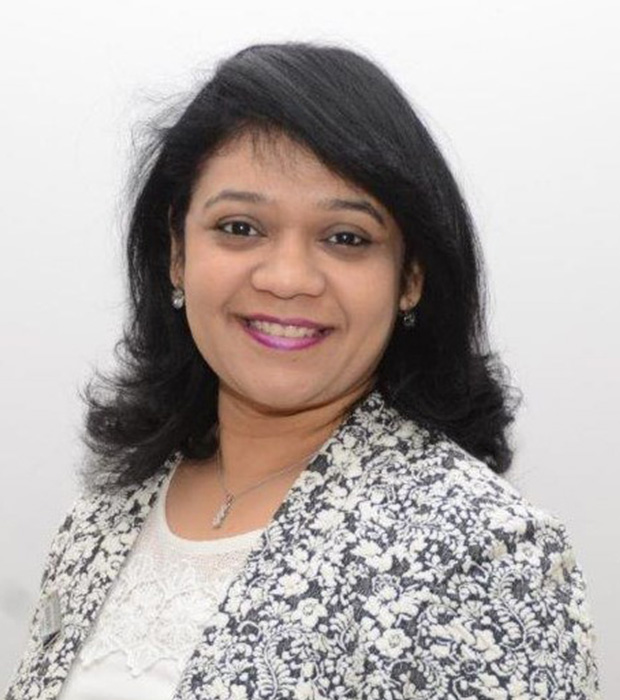 Monisha David
Supervisor - Grade 1
Monisha has been with GEMS education for 22 years and with Modern since 2000. This year marks 25 years in the field of Education. She has been an educational supervisor in the Primary and Kindergarten for the last 8 years at Modern, prior to which she has been a homeroom teacher, grade coordinator and subject coordinator. She began her career at St. James' School, Kolkata, India in 1994. She holds a Bachelors of Arts degree and a Trained Teacher's Certificate in Primary Teaching.
Her personal warmth and intellectual vigor are traits students and colleagues vouch for. She has been a part of revamping the primary curriculum and developing the English and Math linguistic and written curriculum in the lower primary. As a Transition Supervisor, she ensured the children experience a smooth and seamless switch from the Kindergarten to Grade 1.
Monisha is very passionate about contributing meaningfully to the holistic and academic development of children in the Lower Primary. She has mentored colleagues to uplift their teaching and learning methods. Personally, she updates herself with the latest teaching methodology to enhance a growth mindset in the classroom. Redesigning learning spaces and ensuring optimum use of resources to help enhance learning in the Primary School are other areas of her expertise.
A skilled artist herself she is able to open the door for a child into a world of inquiry, communication, reflection and taking action.