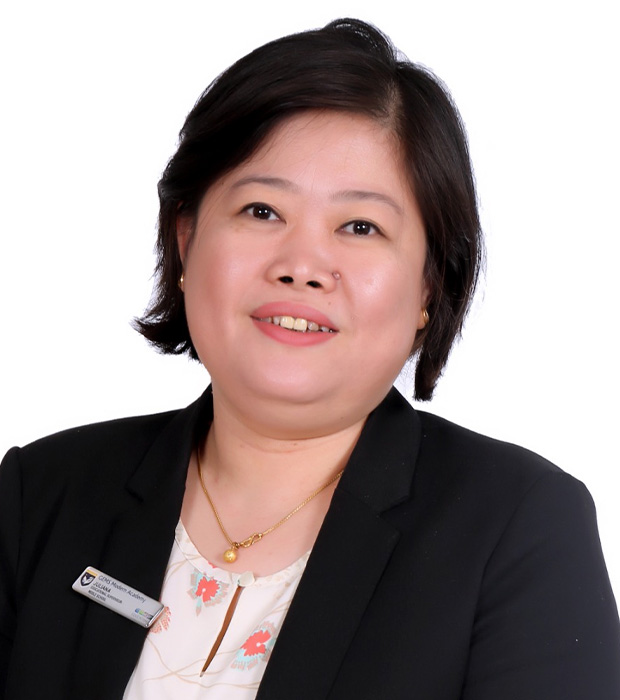 Juliana Li
Supervisor - Grade 7
Over the last 14 years, I have had the privilege of working with teachers and students from KG to Grade 12 at Modern in various capacities such as Supervisor, Head of Department, House Master, Academic coordinator, Summer Camp Creative coordinator and Supervising Examiner for I.C.S.E examinations.
I joined Dubai Modern High School in 2005 as a Geography teacher in secondary section of the school. Over the years, I have been witness to the transition from the smaller campus in Safa park to the current campus, which under the new name GEMS Modern Academy, now houses 4000 students. Originally from Calcutta, India, my family too has grown here in Dubai and my two children are now studying at Modern.
A trained PIC (Person In charge), I work alongside my team to ensure that food safety standards are maintained for the benefit of all stakeholders and especially of students. In my constant endeavor to grow professionally, I participated in a two-year action research project with Project Zero, a research center at the Harvard Graduate School of Education. Our group conducted an action research to develop scalable educational innovation.
At Modern, I am privileged to be part of the team that drives the school forward. Together we commit ourselves to all round excellence, 'inspiring students to be positive change makers.