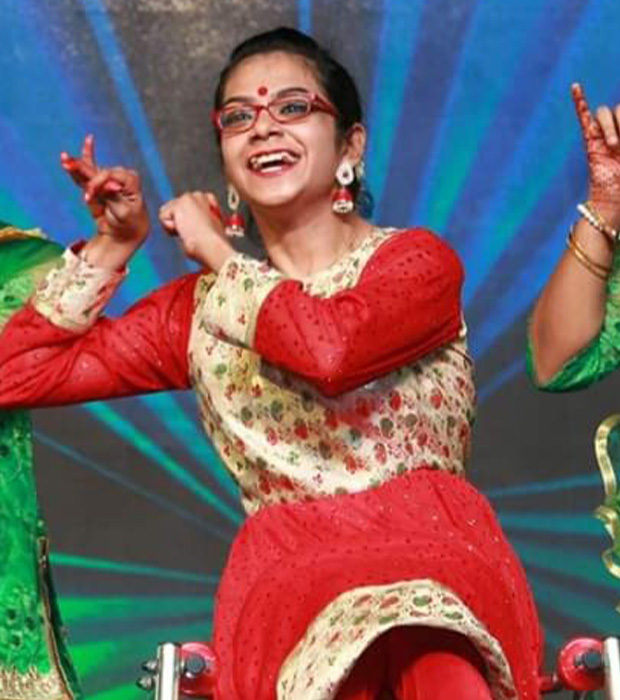 Alumni, Student of Determination, Present Assistant Librarian
Vaishnavi Gopal
Vaishnavi was the first student with a very visible physical impairment to join Modern. Keen as the then Principal, Mr. Bloud, was to support Vaishnavi and her parents, he was more than a little concerned if the school would be a safe-enough environment for her.
Vaishnavi had Cerebral Palsy and limited and restricted limb functionality. She had a slightly unsteady gait and needed walking support for mobility. However, what did not match with all this fragility and inability was her smile! She had an infectious smile that endeared her to her classmates almost immediately. The unconditional acceptance and sense of equity with which her classmates and the rest of the school accepted her as just another member of the student population, was a stamp of approval for the school's rapidly progressing philosophy of inclusion.
The teachers- most of whom had never interacted with students with significant challenges, soon learnt to modify lesson plans and assessments to match Vaishnavi's needs. Soon Vaishnavi's physical challenges became quite irrelevant- in that it did not define her, nor did it stop the school for setting high expectations for Vaishnavi to achieve. But the most important thing that stood out in all this was the indomitable spirit and invincible strength of Vaishnavi and her parents who literally took on an academic system forcing a review of practices and systems that had become the norm. The school was happy to support them in this endeavour.
After she completed Grade 12, Vaishnavi worked for around five and a half years in her Alma Mater as Assistant Librarian before she resigned to go back to India with her parents. Her simple philosophy struck me as profound when she told me the other day that she was pursuing higher studies in Travel and Tourism as a new way of visiting places that may be physically challenging to reach. However, she has decided to visit them in a way that is unique to her, but no less fulfilling in any way! This ability to carve a way for herself with quiet dignity is one of the many things I admire about this girl, who I was lucky to have as one of my students!
Written by Prabha Hari – Counsellor (Grades 9-12)