The IB Primary Years Programme (PYP)
The IB Primary Years Programme (PYP) for children aged 3 - 12 nurtures and develops young students as caring, active participants in a lifelong journey of learning.
The PYP offers an inquiry-based, transdisciplinary curriculum framework that builds conceptual understanding. It is a student-centered approach to education for children aged 3-12. It reflects the best of educational research, thought leadership and experience derived from IB World Schools.
The PYP is designed to focus on the development of the whole child as an inquirer, both in the classroom and in the world outside. It is a framework guided by six transdisciplinary themes of global significance, explored using knowledge and skills derived from six subject areas, as well as approaches to learning (ATL) skills.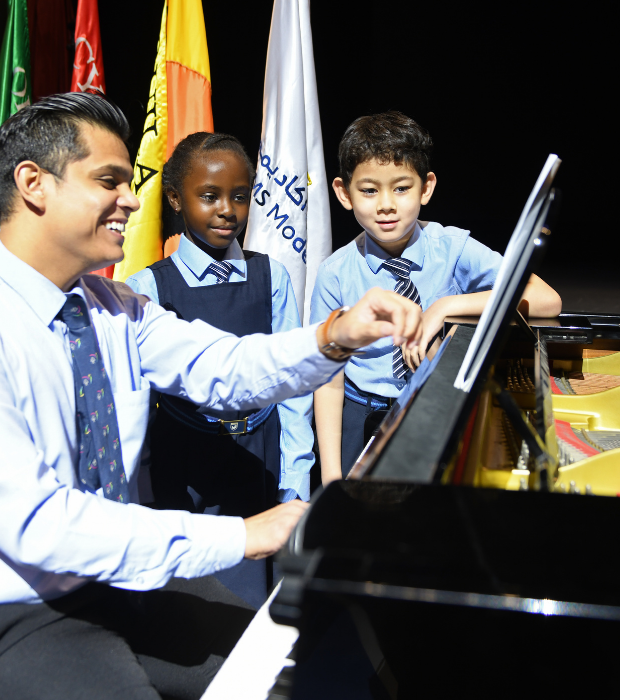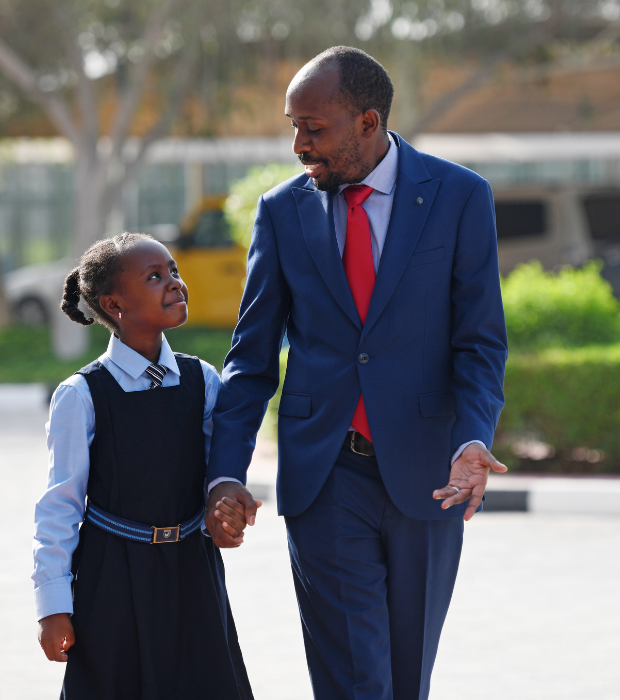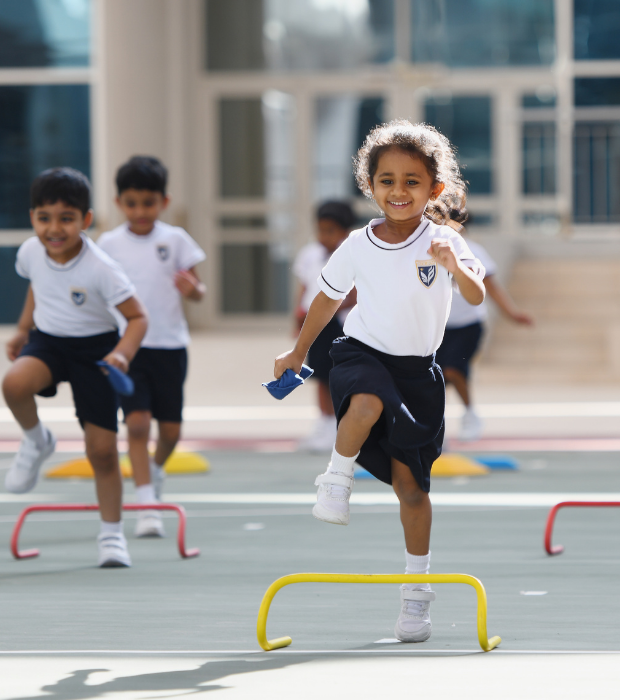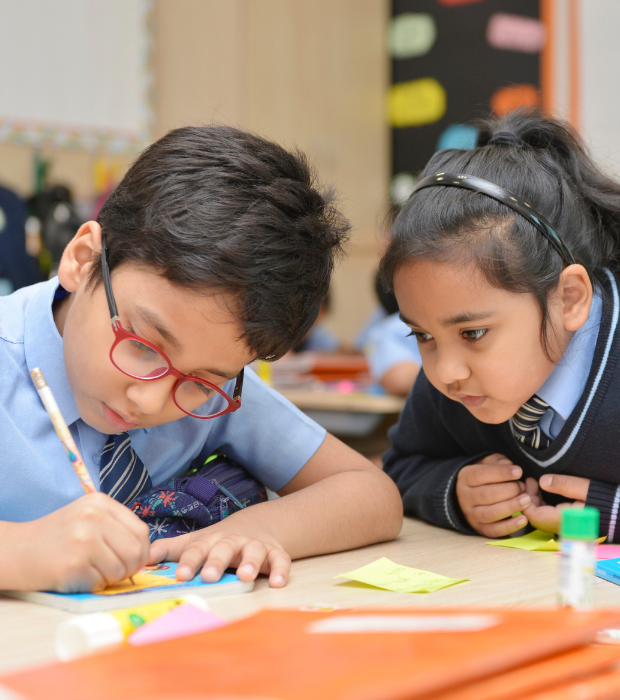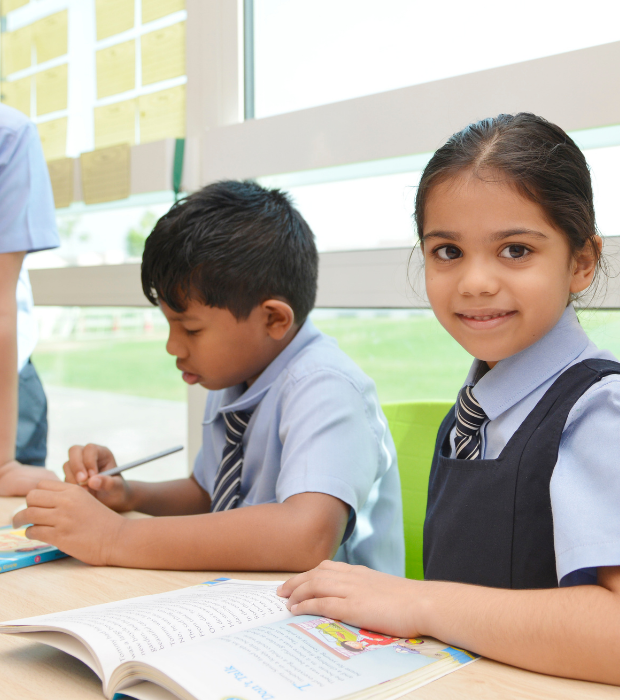 Kindergarten (Pre K - KG)

Language, Numeracy, Personal Social and Physical Education, Art, Music, Social Science and Unit of Inquiry.

Swimming and Arabic (KG 2 only)

Arabic, English, Mathematics, Science, (UAE) Social Studies, Hindi/French/Malayalam/(Sanskrit/Spanish – offered in grade 1 only) Music, Dance, Computers, PE, Swimming, Library, Art, Life Skills, Unit of Inquiry, Moral Education, Islamic Education (only for Muslim students)