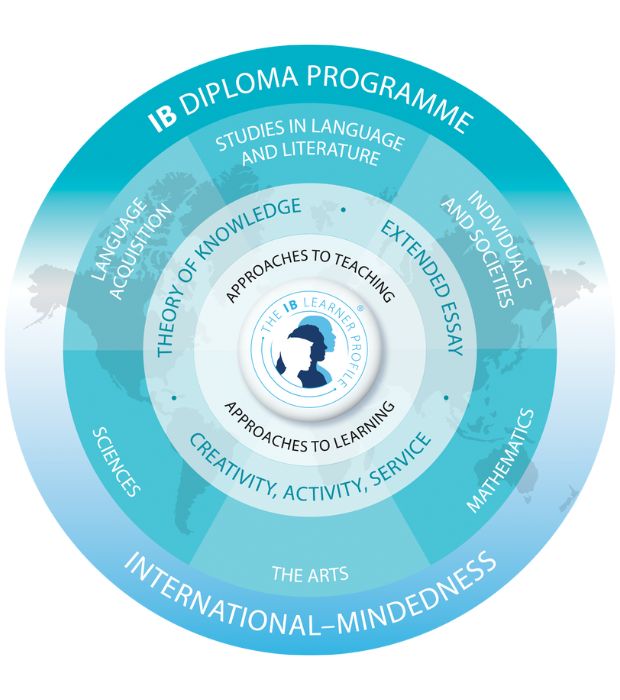 IBDP Core Elements
The International Baccalaureate aims to develop inquiring, knowledgeable and caring young people who help to create a better and more peaceful world through intercultural understanding and respect.
An in-depth study on an academic topic that engages students in independent research. Completion of a 4,000-word research paper in a topic of choice based on any of the IB subjects studied is required.

How do we know what we know?-an interdisciplinary course, linking all six subject groups. It is intended to promote critical and creative thinking on knowledge gained, both inside and outside of the classroom. Assessment is based on TOK exhibition and a 1,200 – 1,600 word essay.

Creativity, Activity and Service

Personal growth and self introspection across 3 areas leading to reflection. This component encourages learners to stay engaged and collaborate with others and the local community through creative thinking, physical activities and service to community throughout the programme.