Student Leadership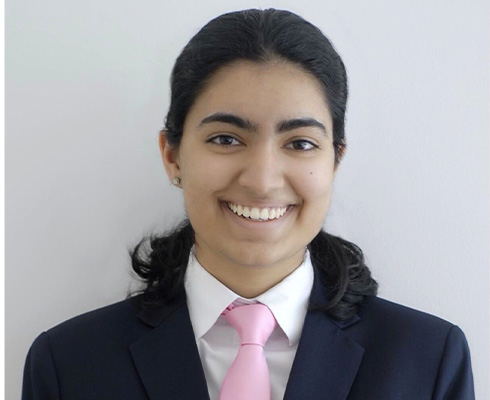 Head Girl
Anoushka Kapur
My name is Anoushka Kapur and I am currently studying in IB2. I am the Head Girl and the co-founder of Girl Up GMA, a school club focused on women's empowerment. Modern has always been a breeding ground for leadership with the umpteen opportunities that it offers its students, and I have been fortunate enough to be on the receiving end of quite a few of these opportunities. What I've learnt over the course of the projects I've worked on is that, while the end goal and the final objective is important, what is often more significant is the journey to that end destination. And as a leader, it is important to work towards ensuring that the journey is one of learning and growth for all those involved, including yourself. Students tend to learn the most from each other, and that's why student leadership is so meaningful – because it usually involves peers challenging one another, pushing each other's boundaries, pooling in strengths and helping one another. It has a beautiful premise for creating a journey of personal growth, and it helps craft confident, skilled and passionate individuals. Leadership is an essential skill for the world we live in today, and it's one that needs to be inculcated at a young age. We learn when to compromise and when to stand our ground, how to collaborate and how to work independently, how to manage our time and how to work around obstacles, and so many more qualities that shape us to become the leaders of tomorrow.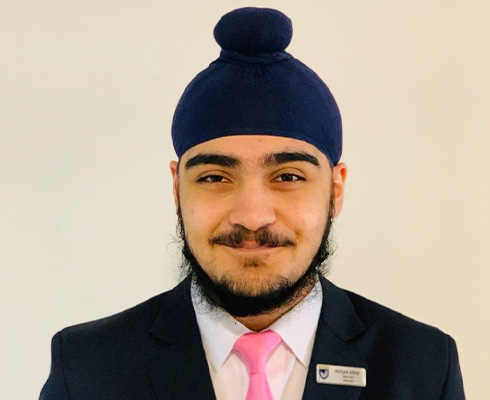 Head Boy
Nayaab Singh
Student, Basketball-fanatic, Guitarist, comic book-enthusiast, aspiring Astrophysicist. These are a few roles I play everyday. Also, I love coffee. In fact, a 50% water and 50% milk body, not a pinch of sugar and the life-giving pulverized Coffea Arabica in a mug is my archangel, which rescues me from the clutches of sleep. I also believe that people are analogous to the types of coffee. Concentrated and volatile like an espresso, diluted and on-the-go like an Americano, adventurous like the daring Americano or a balanced Latte. However, no matter what variety of coffee we are, each of us hopes to get closer to our ideal cup or "ideal" self with each new cup. This ideal reference, I believe, results in eventual growth of a person's character. Oops! I am craving a mug of coffee now.
The word leader radiates eminent and righteous undertones. Now attach to it the word 'student'- a word which is more than often associated with naive and unsophisticated connotations. Both words being almost opposites. So why would we blend these two words and make an actual entity out of it? This antithetical combination might seem out of place, but then again, who ever thought giving a mouse a voice, yellow shoes and red shorts would work.
Student leaders are both leaders and students. This duality in the role of a student leader is what imparts importance and meaning to its existence. As students, student leaders are in a better place to understand the impacts of a decision taken on themselves as well as on their fellow students. As leaders, they are able to direct these decisions by communicating with their peers by not only telling but listening, reciprocating and then acting in an appropriate manner. In this way, student leaders are able to act as a bridge between students and the administration team not only as the generic "voice" of students, but also as a force of change.
These student leaders really don't need a badge or a title. This might sound like a cliche, but who said cliches are false. I have observed and realized this fact over quarantine, where everyone at Modern led to spread awareness, educate or work for something they believed in to prove the power of the human spirit and resilience.
We are students and, I believe, that we must lead in the present to become the frequently dubbed "future leaders".