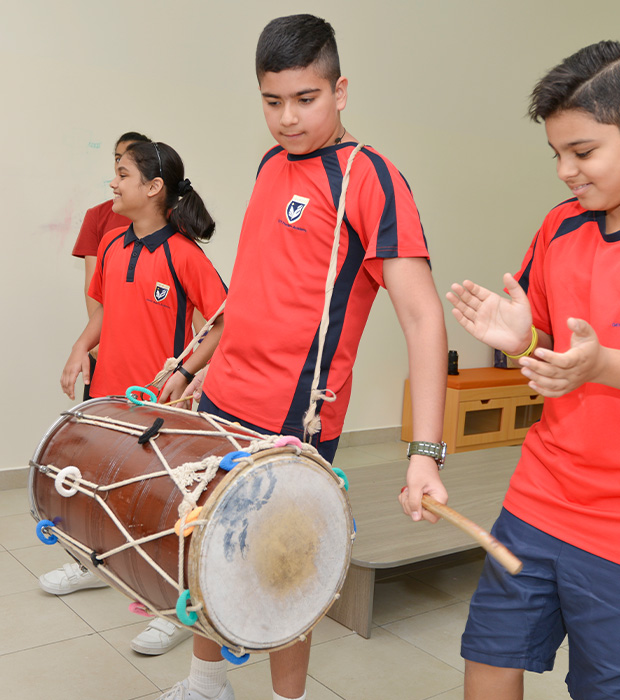 Extra Curricular Activities
Activities for Curriculum Enrichment
The Activities for Curriculum Enrichment (ACE) programme offers students a wide array of opportunities for physical and creative recreation including games, clubs, communication and the Accelerator programme. The Accelerator programme challenges students and nurtures their creative thinking and problem solving skills. It has been divided into five parts Callido & Occams Razor (Problem Solving and Critical thinking), Online courses, Mentoring (Enhancement classes for students who need extra support in any particular subject) and Circinate (for Gifted & Talented and high achiever students.) These modules have been designed and planned to help the students think critically and use their problem solving skills.
Modern encourages children to enjoy their game / club / activity, as the fun element is important and should not be lost. Thus, ACE is geared towards the holistic development of every child.
The compulsory days:
Grade 6-9: Sundays & Wednesdays
Grade 9-12: Monday & Thursday
There is no ACE on Tuesdays.
Clubs are on optional days and only those students opting for clubs need to stay back on those days.
Intra and Inter –School Competitions are of prime importance and the smooth running of such events may necessitate certain modifications in the regular afternoon schedule.
To find out more about extra-curricular activities please call us on 04 326 3339.