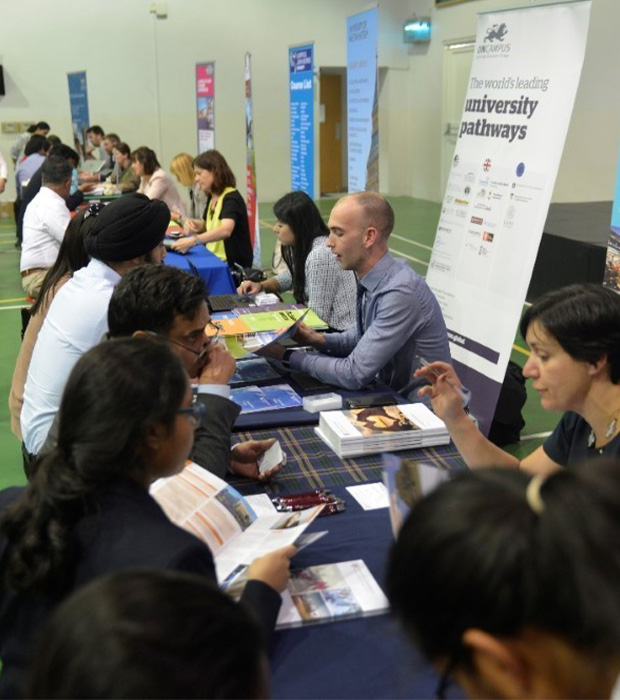 University Fair
The aim of a career fair is to give students the opportunity to start having conversations about their next steps and to leave with a clearer picture of what their next steps should be in connection to their career. Career fairs are a rare opportunity to meet with representatives from many different universities, campuses and countries in one place. One can get all their questions answered on the spot in an informal environment. It is also a great opportunity to meet with current or former students so one can get a first-hand student experience.
At a career fair, one gets the opportunity to meet with admissions staff, have informal discussions and fill in any gaps in the information they have come across in their online search. It is also a great way to get a better feel of the institution and receive advice on what one needs to do next.
One of the biggest concerns for students is funding – at a career airs, one can find out about scholarships and other funding opportunities which can be exclusive to the event. Attending a career fair is an excellent opportunity for students and parents to gain better idea about various universities, their programs and majors, their admission processes and their requirements.
Gallery of our University Fairs