Welcome to GEMS Modern Academy - Dubai
The only Outstanding Indian / IBDP Curriculum School
Offering world class education. We are an authorized PYP school (PreK – Grade 5) and offer the CISCE curriculum in Grades 6-12. We also offer the IB Diploma Programme.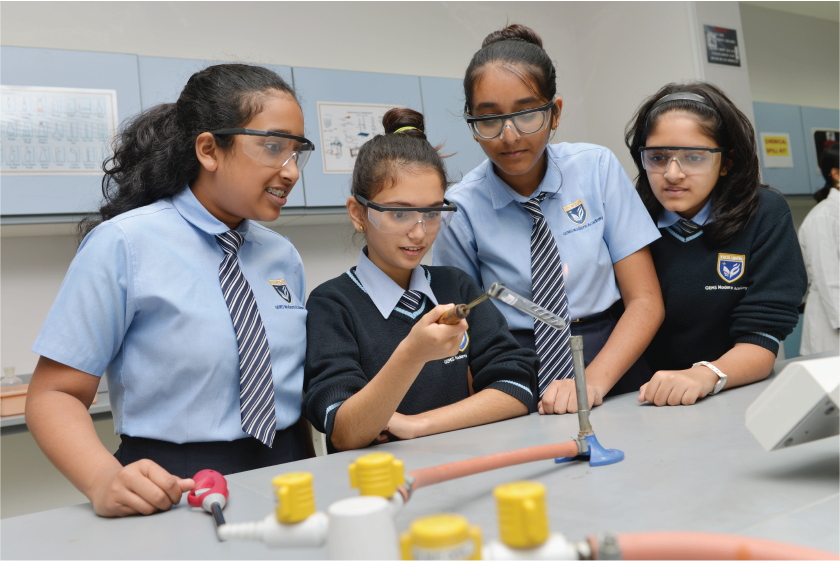 ICSE & ISC Pathway
We're affiliated to the Council for the Indian School Certificate Examinations
Congratulations to our
IB Graduates of 2022
We had another outstanding set of results from the Grade 10 ICSE this year:
40 points of more achieved by 19 students
36.1 point average, once again outperforming averages cross the world and the UAE
99% pass rate - higher than the world average of 89%
Inspiring children to be positive change-makers
A Look At
Student Life at Modern
GEMS Modern Academy provides a rich extra-curricular program that supports student's all-round development, providing opportunities for students to develop talents and explore new interests.
Hear what our parents have to say
Not only was I offered help and support in all my duties as a parent but I decided early on to do my part to contribute back to the school. The same school that helped my daughter Shivangi, make her mark as a buccaneer, to leave her footprints on the white desert of Antarctica as an ecological warrior in 2014. It is the fabric of this school that provided the platform for my second daughter, Vaishvi to top her ISC Board Examinations in 2019 and to come 2nd in the Middle East.

Sonal Seth

GEMS Modern Academy Parent since 2001

I am a proud parent of two Modernites, who has been associated with the school since 2004 when my daughter Aakanksha Rai joined the Modern family. While choosing a good school for her, my husband and I were looking for an institution that would not only impart quality education, but also look into the intellectual, emotional and social growth of our child. At Modern Academy, we have never been disappointed. Right from kindergarten, emphasis was given on an all-round development of the child's personality with the right blend of classroom teaching as well as extracurricular activities.

Swati Vats

GEMS Modern Academy Parent since 2004
Gallery of our Facilities