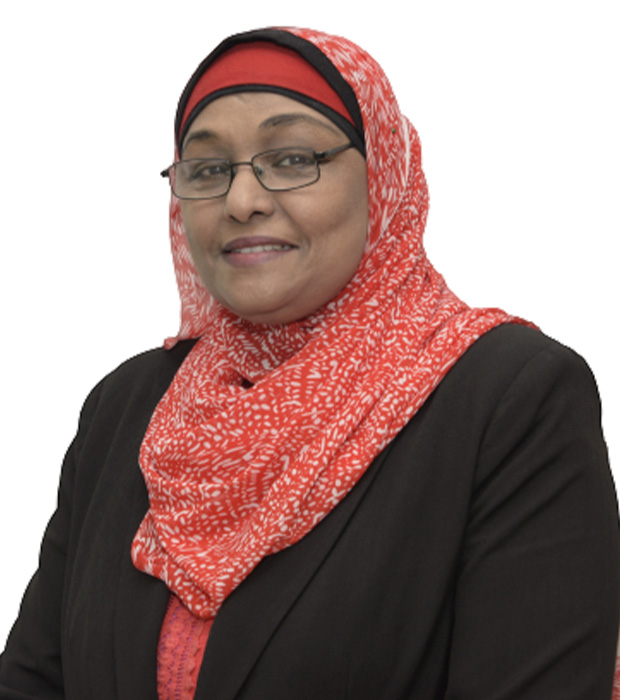 Intisar Abdullah Mohammed Dafalla
Senior Supervisor - Arabic
Intisar joined GEMS Modern Academy in August 2016 as Educational Supervisor of Arabic, and excited to start her fourth year with GMA family this year.
Intisar is entering her 29th year in teaching in Dubai (18 years in GEMS Education), after starting her career at Varkey International private School (Now it is OIS) in 1992 - 1998 as a teacher for Arabic and Islamic. During this time, she worked as coordinator, HOD and Supervisor inside and outside GEMS, Examiner for Arabic IGCS speaking Exam 2007 – 2014 (The Cambridge High school Abu-Dhabi).
In 2012 - 2013 Intisar moved to the Professional Development Team in GEMS after completing successfully the GEMS Accredited Train-the-Trainer Programme. She prepared and presented many training workshops for teachers, students and Parents - Inside and outside the school (Gems Professional Team). She also prepared and presented many workshops for teachers with KHDA (living Arabic Programme). Intisar holds: 1. BS. Al Neelain University – Khartoum – Sudan. 2. Professional Diploma (Effective Teaching Skills) -The Oxford Training College (Britain) – November 2010 3. Professional Trainer Diploma from the Oxford Training College (Britain) January, 2013. 4. Professional Educational Diploma (Tellal Instituted and SHarik Instituted – Britain) 2018 – 2019.