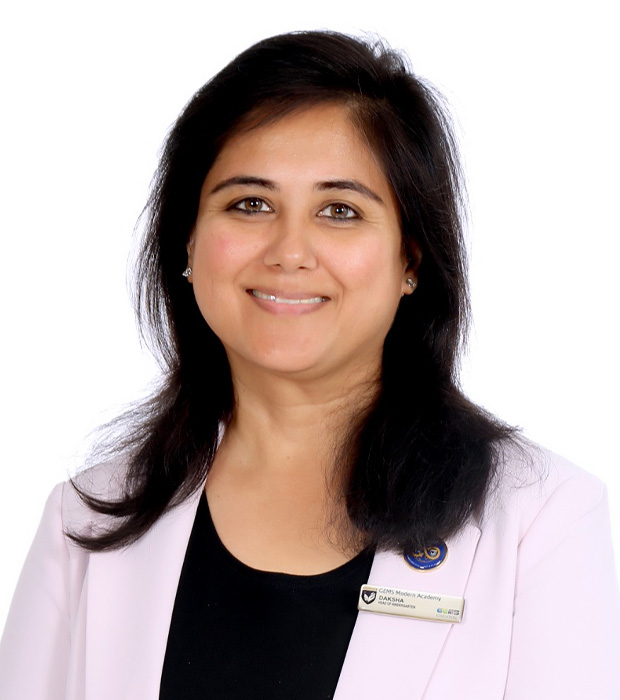 Daksha Mehta
Head Kindergarten
In her fourteenth year at Modern, Daksha, with the most creative and aesthetic acumen has always designed innovative learning experiences in the early years.
A graduate from Pune University, India and with a Diploma in Montessori & Kindergarten has been instrumental in redesigning the classrooms and learning spaces like the traffic parks, Discovery Center, Sensorial Garden, Mud Pit, etc. that support Centre Based Learning, extended learning and enriched Free Flow.
Being a reflective practitioner, with an eye for research based pedagogy; Daksha has extracted the best of current trends in early year's education. Driven by the philosophy -If you want to go far go together; Daksha has modelled effective methodology and practice to inspire Early Years team members through strategically planned continuous professional learning sessions which equips and empowers them to transform learning experiences for the young ones.
One of the most innovative and enjoyable experiences initiated by Daksha is the International Dot Day and the integrated learning experiences as a build up to the celebratory day. Being an avid environmentalist Daksha has also been instrumental in driving sustainability through various events and campaigns such as Tilly the Turtle, #nostraws campaign and Beach clean ups.