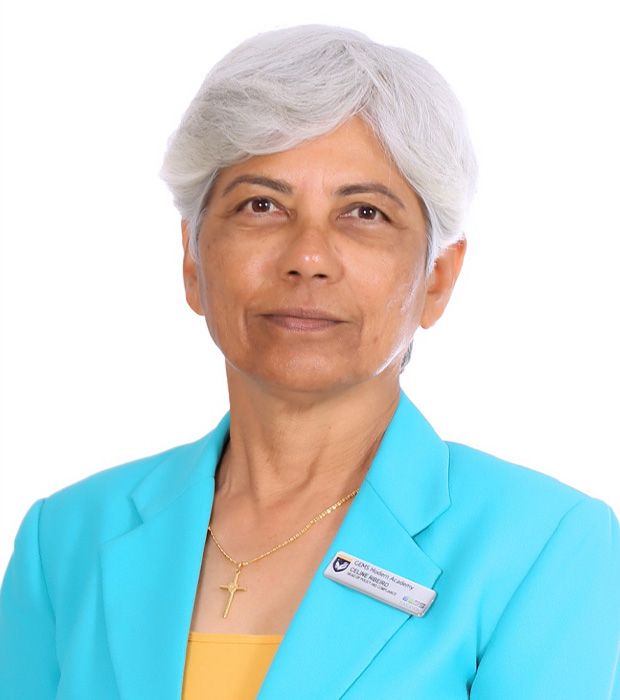 Celine Ribeiro
Head of Policy and Compliance
Celine has been with Modern for the past 32 years since its inception in porta cabins. Her journey has been one of great learning and professional growth from being a teacher in the primary school to becoming a Supervisor, then Head of Primary and currently Head of Policies and Compliance. She has been ably supported and mentored by the team at all phases and has seized opportunities that came her way to develop professionally specially in the development of her IT skills.
Celine interacts with various stakeholders, guests, parents, visitors, staff and students. She takes great pride in showing them around the campus and sharing with them the history of Modern through the years.
Celine is also the Staff Welfare Officer and interacts with all staff helping them with their concerns, personal or otherwise. She is involved in the entire onboarding process and organizes orientations and focussed PDs for the new staff.
Celine works very closely with STS . She supervises arrival and dispersal of buses and addresses concerns with bus issues. She liaises with Threads and checks on quality of fabric and conformity to design as well as availability of uniforms.
Celine's passion is working on social outreach programmes. She has coordinated collection drives and various walks organised by the regulatory authorities like Walk4 Education, Breast Cancer, Diabetes, Earth Hour etc. She enjoys trekking and has accompanied student groups to India. You will find her on her early morning walks around the campus monitoring student early arrival for sports practice and checking to see if the campus is safe for all; such is her commitment to the Modern Family.